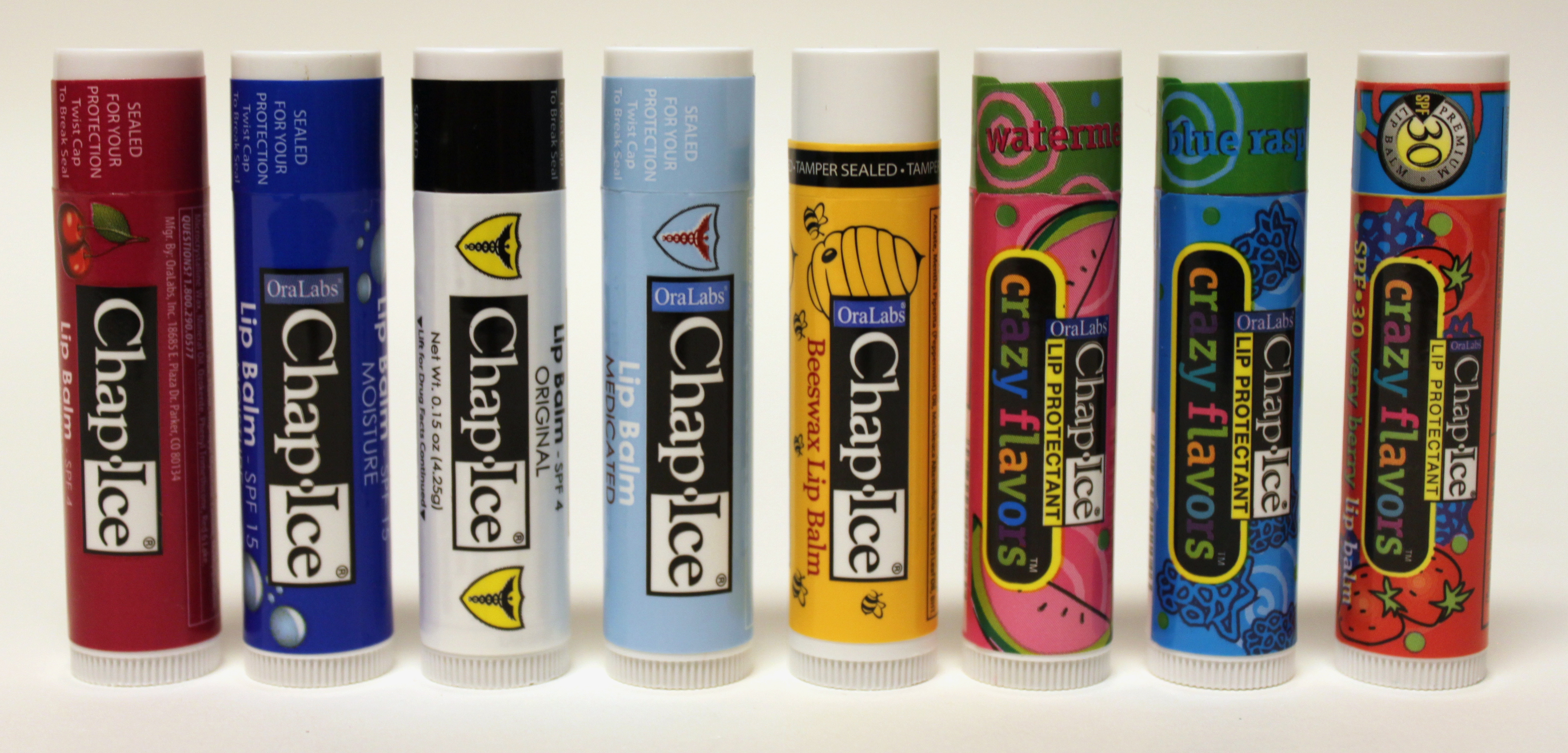 Chap Ice® lip balms help in the prevention of dry, chapped and wide burned lips. It provides the ideal protection against external exposure like dry air, cold temperature and wind all having a drying effect on the skin by drawing moisture away from the body. Chap Ice® hydrates and maintains your lips in all weather conditions and combines different flavors with SPF.
Chap Ice® balm sticks (4.25g) 
Regular, Cherry, Medicated, Vanilla, Blue Raspberry, Watermelon, Moisturizer SPF 15,
Very Berry SPF 30, Tropical SPF 3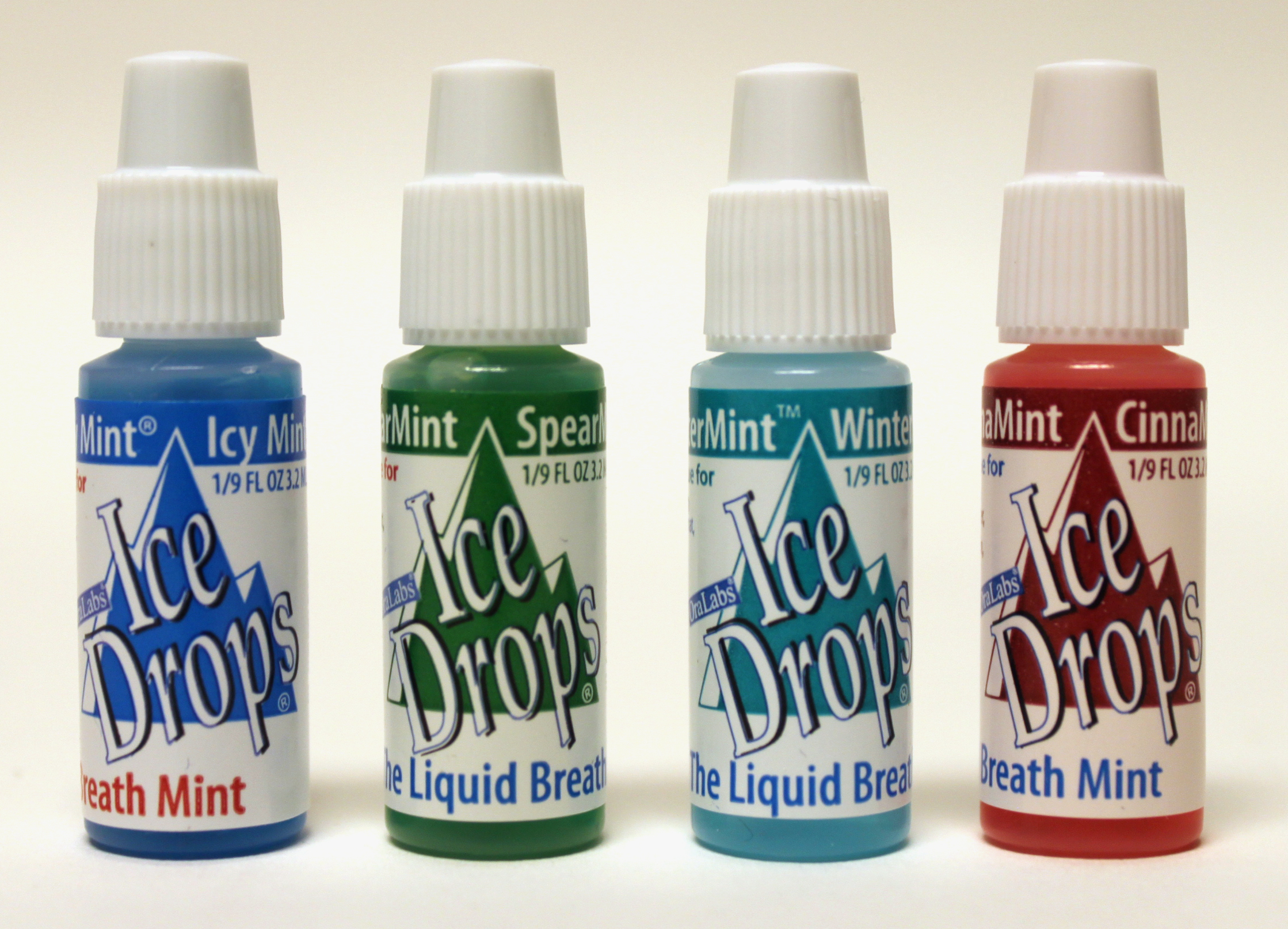 Ice Drops® breath fresheners come in different flavors in order to prevent a bad breath and keeping you fresh all time. IcyMint or CinnaMint helps to keep off the taste of coffee while SpearMint or WinterMint are a bit stronger flavors and have a more lasting effect. The fresheners are sugar free, fat free and contain zero calories.
Ice Drops® (3.2 ml)
The Liquid Breath Mint! One drop on the tongue for instant fresh breath. Over 100 drops in 1 bottle.
Ice Drops® flavors
IcyMint, CinnaMint, SpearMint, WinterMint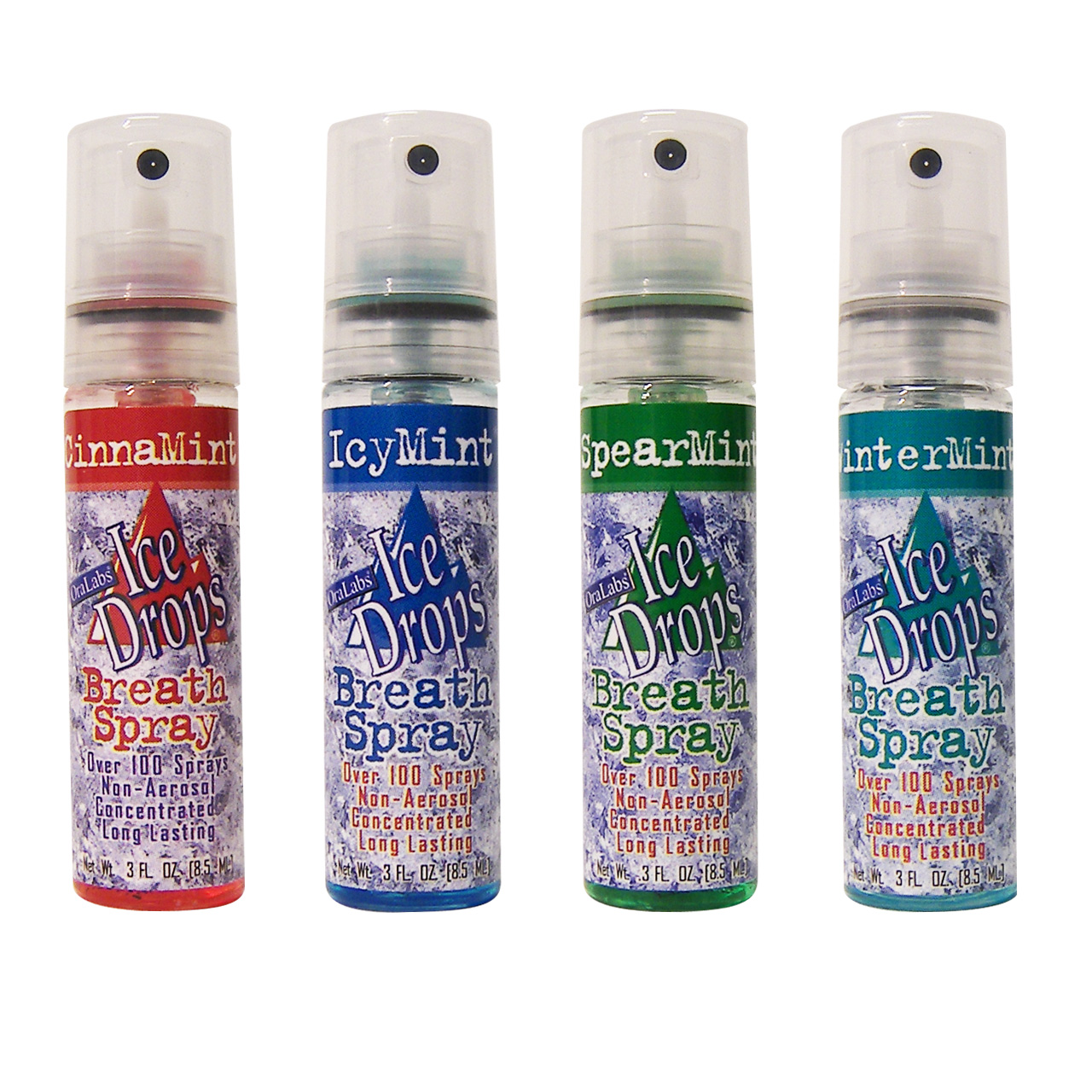 Ice Drops® Spray(8.5 ml)
Non-aerosol, concentrated, long lasting. Over 100 sprays in every bottle.
Ice Drops® flavors
IcyMint, CinnaMint, SpearMint, WinterMint